ULYSSES

Ulysses HISCALE Data Analysis Handbook
A9.3 Chapter 3 - The Specific Problem (continued)
Figure A9-12 Trajectories of escaping particles for selected energies. The starting coordinate is located at the center of the detector.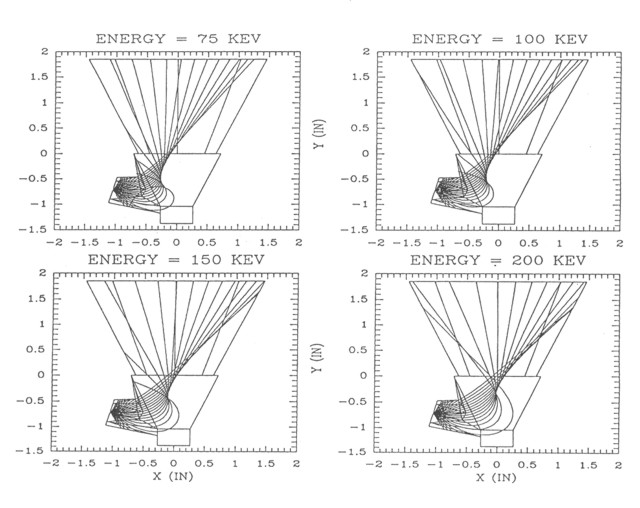 Return to HISCALE List of Appendices
Return to Ulysses HISCALE Data Analysis Handbook Table of Contents
QUICK FACTS
Manufacturer:
ESA provided the Ulysses spacecraft, NASA provided the power supply, and various others provided its instruments.


Mission End Date:
June 30, 2009


Destination:
The inner heliosphere of the sun away from the ecliptic plane


Orbit:
Elliptical orbit transversing the polar regions of the sun outside of the ecliptic plane